Acropolis (entrance of Acropolis)
Spread throughout a vast area the Acropolis of Athens is an example of a smooth integration between a natural site and a man-made construction; a cluster of monuments built at top of a rock of roughly 30.000 sq.m. The most famous among them is the temple of Parthenon which was created (447 – 442 B.C) to honor the goddess Athena. Considered among the greatest monuments of western civilization.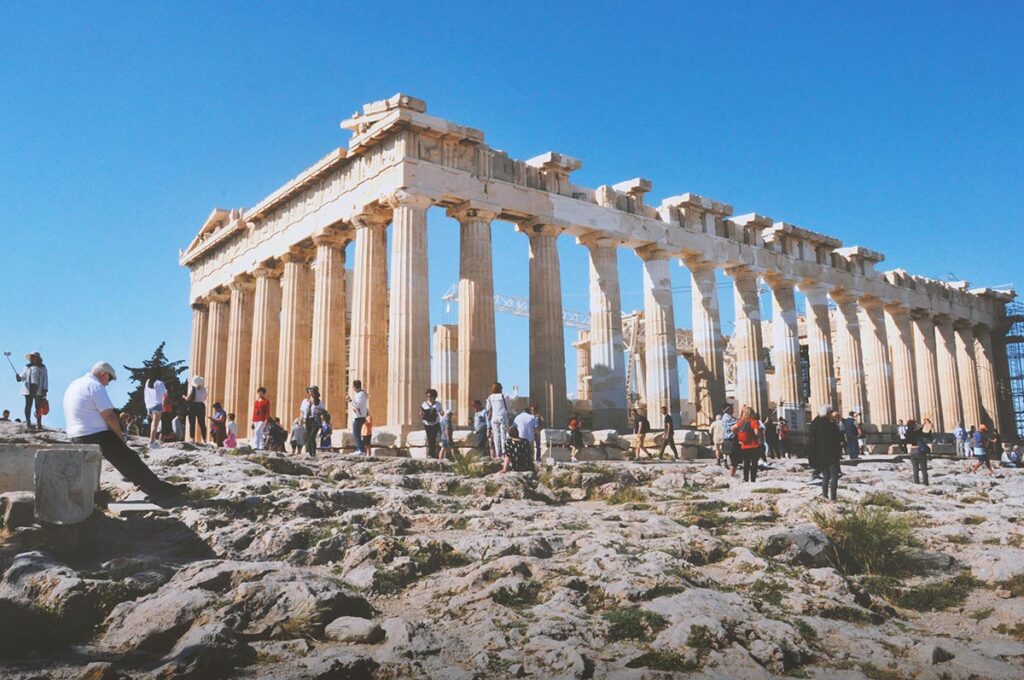 0,6 Klm
The New
Acropolis Museum
Under the sacred rock of Acropolis stands a spectacular museum with a mission: To house all the surviving antiquities from the Acropolis, under one roof of international stature. Located on Dionysiou Areopagitou str. This new museum is by far the most popular museum in the city, as its treasures include more than 50,000 pieces unearthed during excavations in Athens.
Around Acropolis lies Plaka, the oldest and the most picturesque quarter of Athens. Plaka is essentially the "Old Town" built under the shadow of the Acropolis hill it will carry you back in time with its small houses, neoclassical buildings, and pedestrianized roads. The area is full of small shops with souvenirs and traditional tavernas.
0,15 Klm
New National Museum
of Contemporary Art, Athens
The National Museum of Contemporary Art, Athens (EMST) began its operation in 2000. Permanent home of the Museum is the former Fix brewery on Syngrou Avenue, the reconstruction of which was completed in February 2014. The building occupies 18.142 sqm on a 3.123 sqm surface. The Museum's collection is formed around a very important nucleus of works by Greek and foreign artists. And it's all accessible art, art that you can approach, move around, walk through, even touch.